Teach Your Child to Read: Help When the School Program Doesn't Work

Cathy Pelzmann and Mary Helen Albrecht
Teach Your Child to Read is a guide to help you design an effective reading program specific to your child's needs. The techniques in this ebook were the subject of a research study that was presented at the 2012 national conference of the American Psychological Association in Orlando, FL. Children in the study made significant gains in word attack, fluency and vocabulary. This guide includes information about commercial programs, how to purchase materials at the right level, and how to use these materials effectively. Movement games and board games are played to maintain interest and improve a young child's focus. Multisensory activities are substituted for games with an older child.
The book has separate chapters on each of the 3 parts: 1. Games and multisensory activities (39 games and activities); 2. Special readers (how to select and use them in the lesson); 3. Audio books (including a list of 372 titles by grade level) with specific steps for using audio materials as part of the daily reading lesson. Teach Your Child to Read is a valuable guide for anyone designing a reading program. The connection between vocabulary, fluency and comprehension is explained in detail. There are separate chapters on how to increase reading comprehension, present phonics rules, remediate specific reading problems, the appropriate use of rewards to increase motivation, and when to include writing in the daily lesson.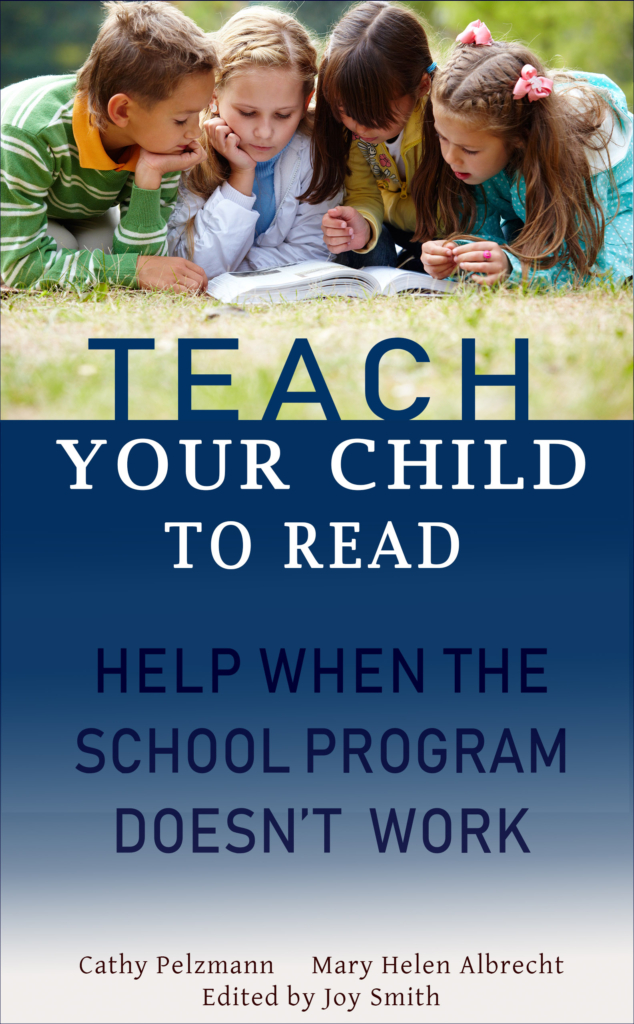 The authors: Cathy Pelzmann is a certified reading specialist with a Master's degree in Special Education. She has over twenty years experience teaching students with learning problems. Mary Helen Albrecht has a Master's degree in education and has taught a range of classes from basic education to leadership development.
Details: Teach Your Child to Readwill be released soon.
To purchase: Details for purchase will be shown here.
Buy Teach Your Child to Read Today!